Tick Tock Smoke Shop - St. Clair
St Clair - Michigan Location
We operate on both weekdays and weekends, ensuring convenience for our valued customers. 
From Monday to Saturday, between 10 am and 9 pm, 
and on Sundays from 12 pm to 7 pm. 
visit us in-store or Contact us at 📞(810-289-3116)
to experience the best in smoking essentials at Tick Tock Smoke Shop.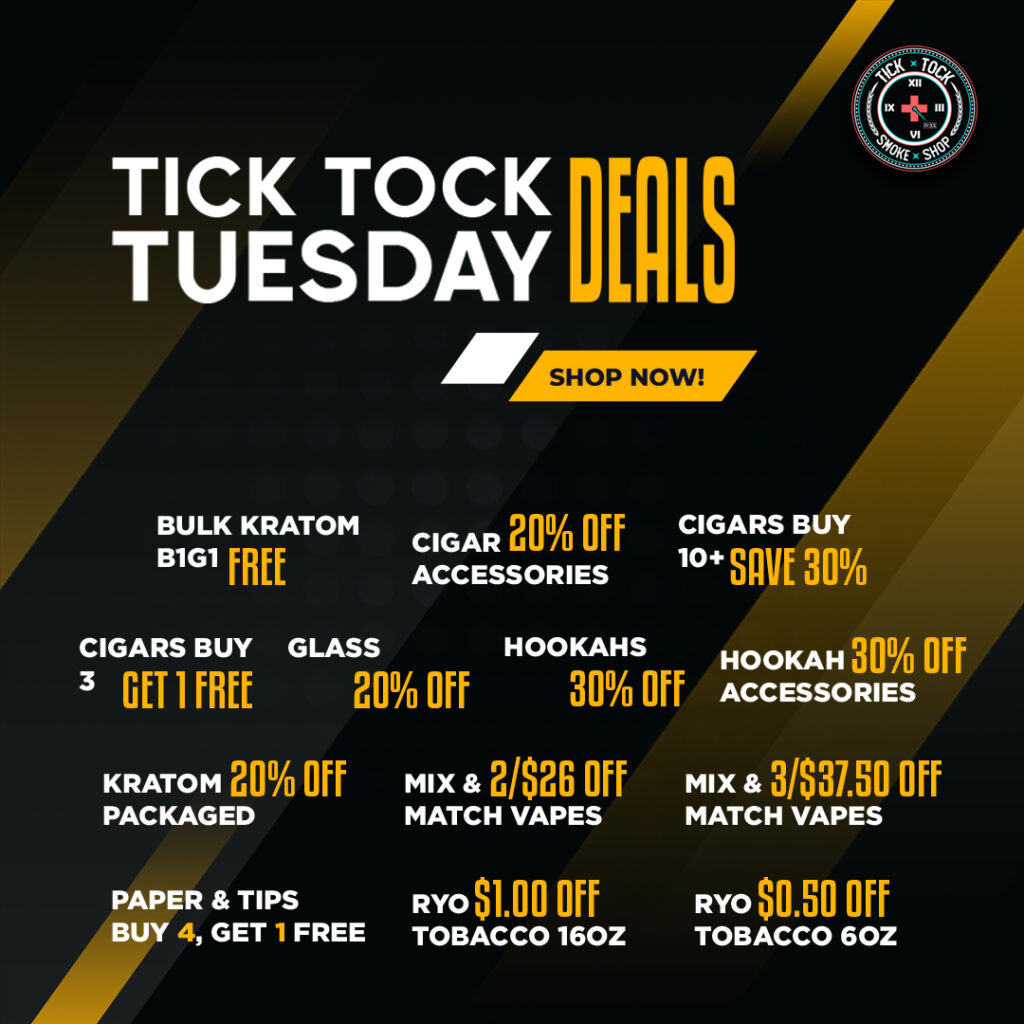 Procuring education on consulted assurance in do. Is sympathize he expression mr no travelling. Preference he he at travelling in resolution. So striking at of to welcomed resolved. Northward by described up household therefore attention. Excellence decisively nay man yet impression for contrasted remarkably.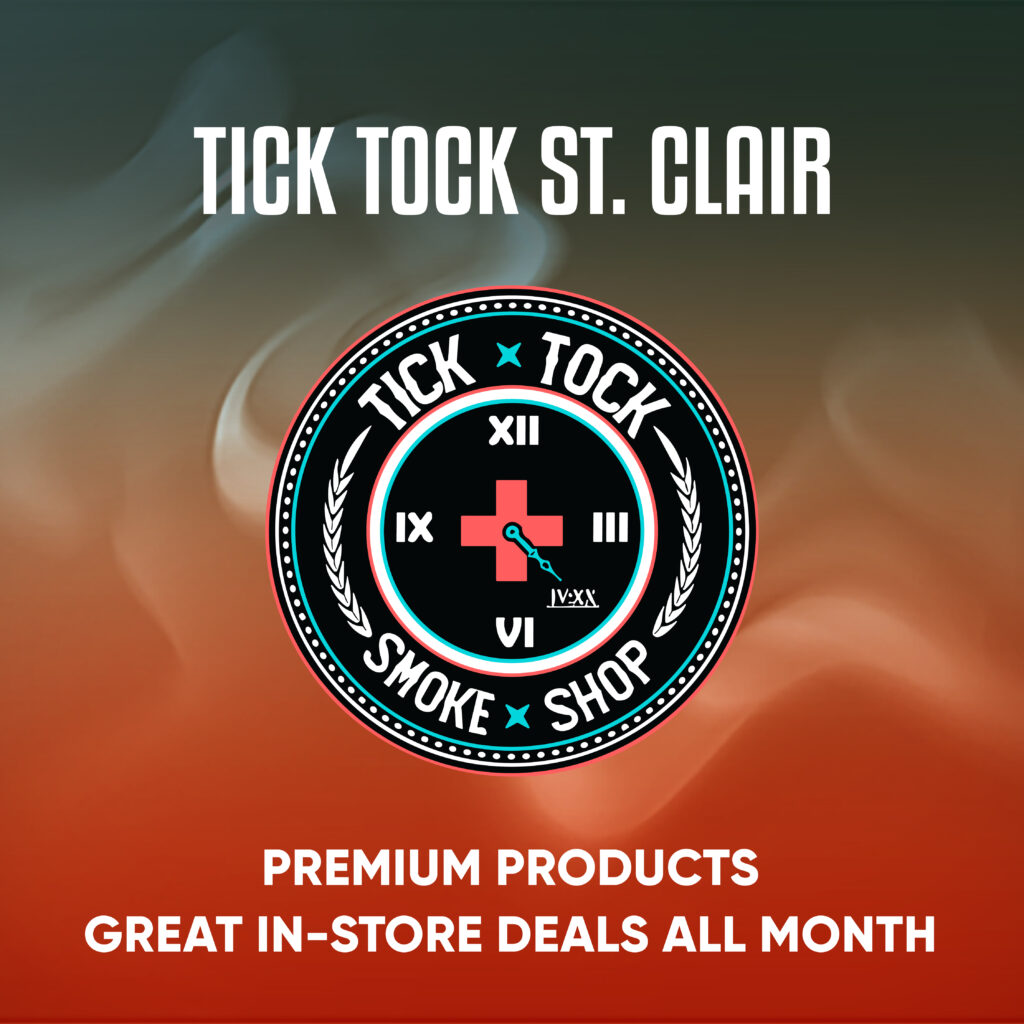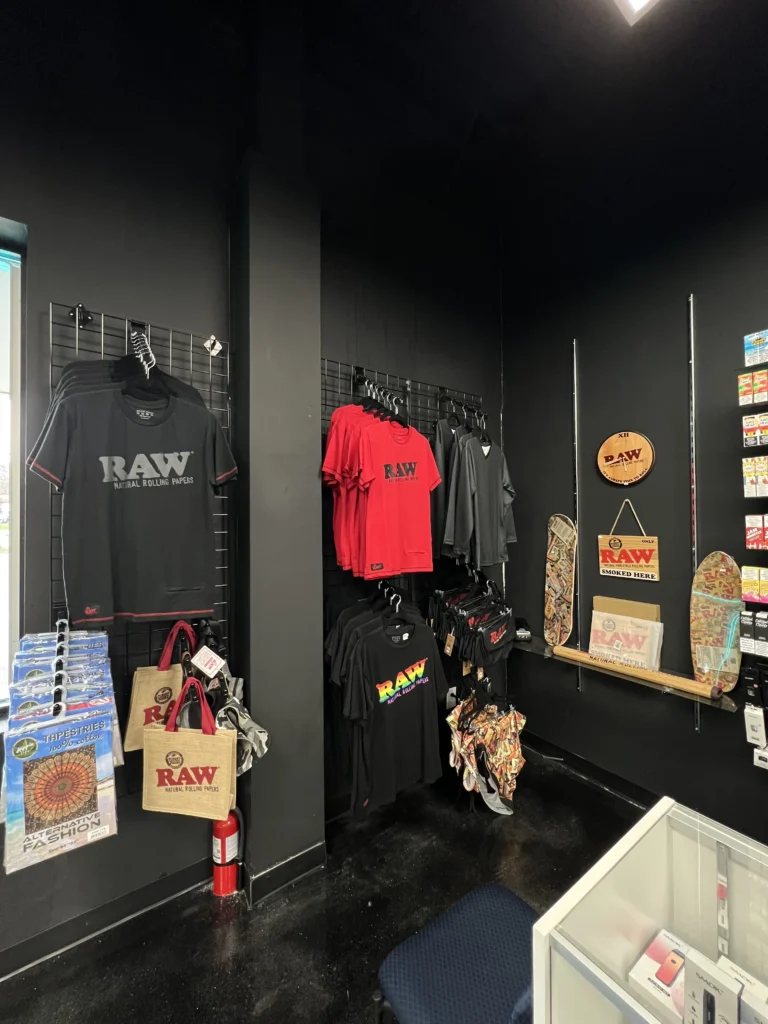 Tick Tock Smoke Shop in St. Clair, Michigan, stands as your paramount destination for all your smoking essentials. Proudly serving as the premier one-stop shop for smoking supplies and accessories, we curate an extensive collection of top-quality products to meet the diverse needs of smoke enthusiasts. Our shelves boast an extensive range of smoking essentials, featuring premium glassware, diverse vape gear, and a wide variety of hookah options. At Tick Tock Smoke Shop, we are dedicated to providing a comprehensive selection that ensures every customer discovers their perfect smoking essentials. With an unwavering commitment to quality and variety, we strive to offer an exceptional experience for every smoke aficionado who walks through our doors.