Tick Tock Smoke Shop - Shelby
Shelby - Michigan Location
We operate on both weekdays and weekends, ensuring convenience for our valued customers. 
From Monday to Saturday, between

10 am and 9 pm, 

and on Sundays from 12 pm to 7 pm. 
visit us in-store or Contact us at 📞(248-710-3062)
to experience the best in smoking essentials at Tick Tock Smoke Shop.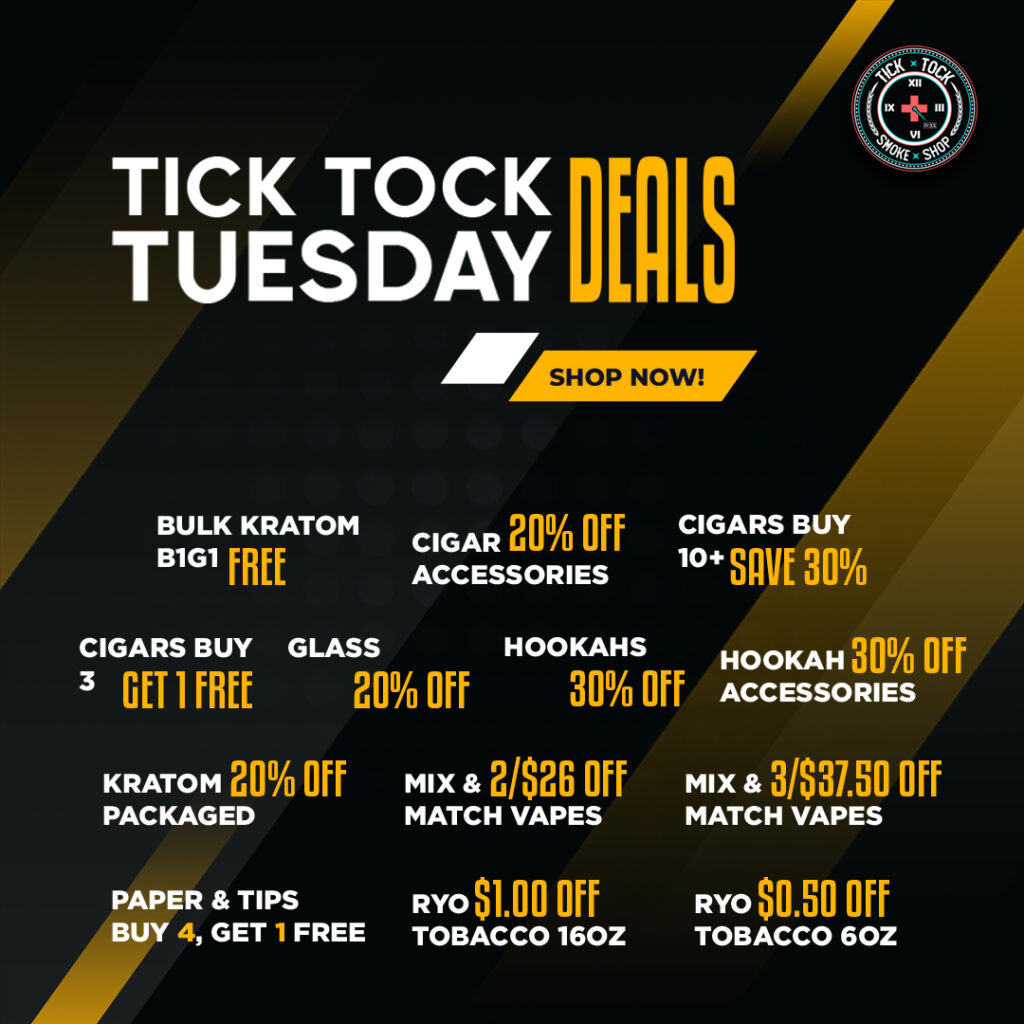 Discover exclusive savings at Tick Tock Smoke Shop with our renowned Tick Tock Tuesdays offering fantastic deals on select items every week. Alongside this, our store features ongoing in-store specials and changing monthly promotions that cater to a wide range of smoking essentials. Come visit us and speak with our friendly associates to uncover these special offers and enjoy unique discounts available only in-store, ensuring a fulfilling and cost-effective smoking experience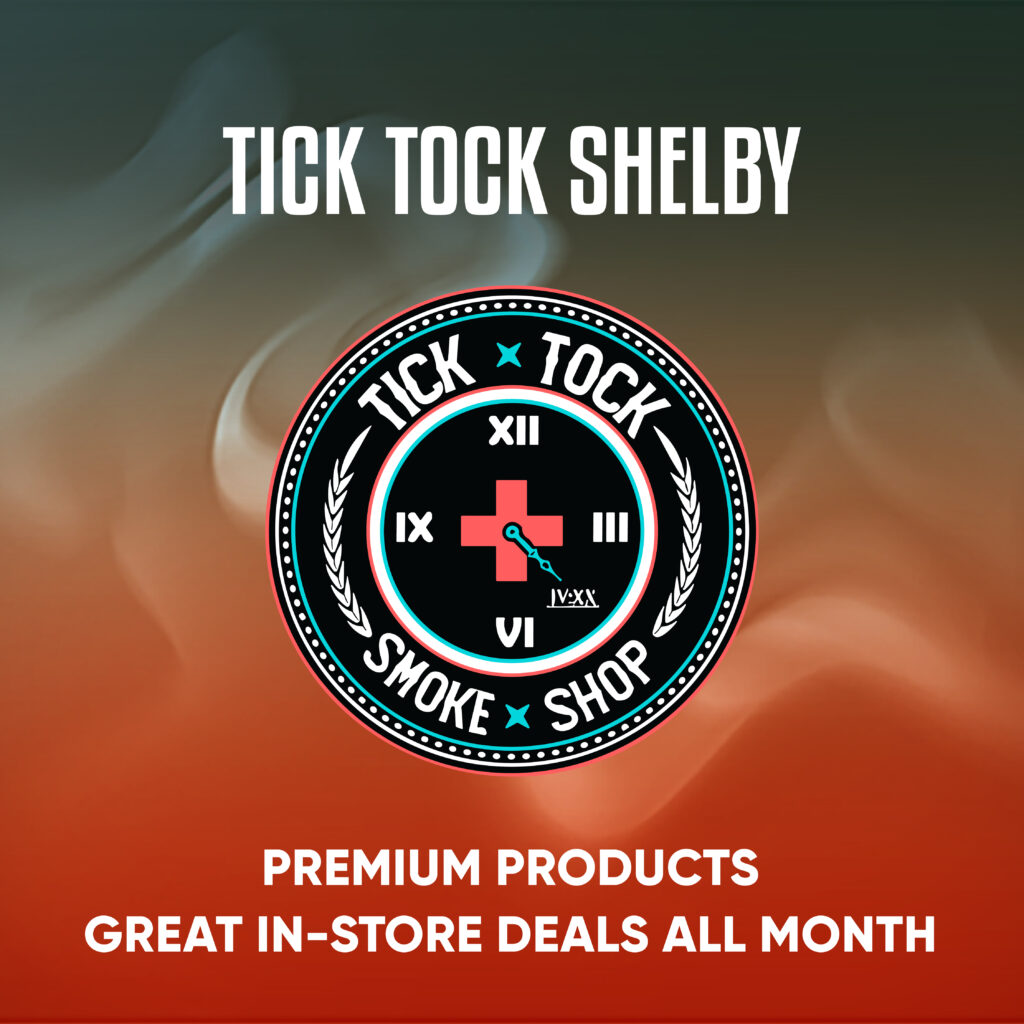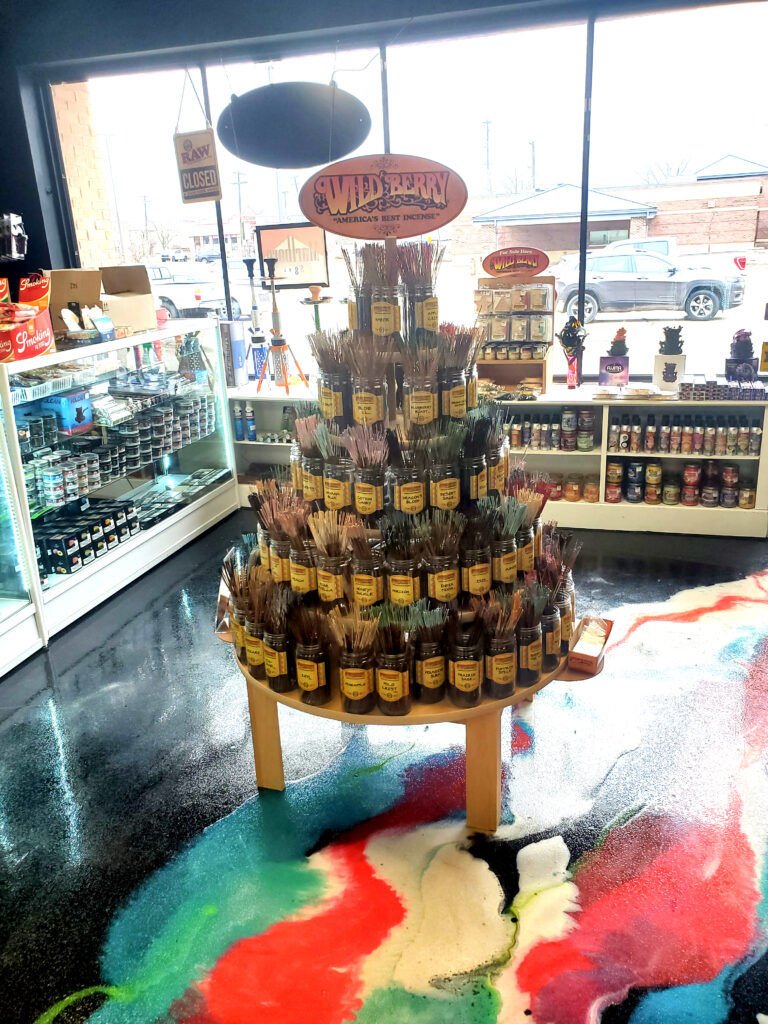 Tick Tock Smoke Shop in Shelby, Michigan, is the ultimate destination for all your smoking needs. As your comprehensive one-stop shop for smoking supplies and accessories, we take pride in offering a diverse selection of top-quality products that cater to every aspect of the smoking experience. Our shelves are adorned with an extensive range of smoking essentials, featuring premium glassware, various vape necessities, and a wide variety of hookah options. At Tick Tock Smoke Shop, our dedication lies in ensuring that each customer discovers their perfect smoking essentials. With an emphasis on quality and variety, we strive to provide an exceptional experience for every smoke enthusiast who walks through our doors.